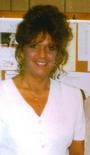 Am Granny to "6 LiL Angel's" 4-boys 11,8,4 and 6 months and 2-girls  2 year old , 6-months (1) ... I enjoy spending time with them and seeing  the world threw there eyes...
My favorite saying is " Can't never did"..
I hope everyone has a great and blessed  year...