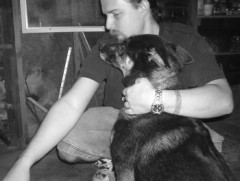 Hey there! I'm from Northern New Hampshire... Just here to play a few games!

Love writing and recording music... It's a great hobby. Love the band Blind Melon! Recently got to meet the band and attend a show. Off the hook! I'm lucky enough to "work" for the band...doing a lot of their online stuff. There is a group of 6 of us that all have lifetime all access passes to the band's shows and merchandise! Check out our site: www.blindmelonforum.com ... It's a great community. You can also interact with the band directly.

Anyway... check out my MySpace page for pics, info, tunes, etc.. www.myspace.com/12Daze ... I'll also provide my official site for you, in the other section of this profile.

Cheers~

~Matt

PS - Please don't PM me or contact me if you are looking for a relationship. That's not my gig.