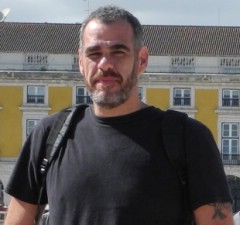 Hello! I'm 44 years old from Rio de Janeiro, Brazil.

I'm a jornalist, but working in a Sports & Marketing company.

I'm partner in a rock'n'roll & blues pub and have a rock'n'roll band too.

I'm not really a great gammon player, but not bad too. Sometimes i really like to take risks, and play with a agressive strategy, sometimes it's bad for me, but almost it's good.

I dont like players who's think backgammon it's a lucky game. May the lucky be with me, may be with you. But at most times the better player will win on five or more points match.

So iff you never had a victory playing with me, dont talk about unlucky, just learn a little bit more about backgammon.

Ty and enjoy. I'm not the best player on the online bandit, but one of the bests.

But out of here, i'm just a medium player, there is a lot of player with great skill playing this game.